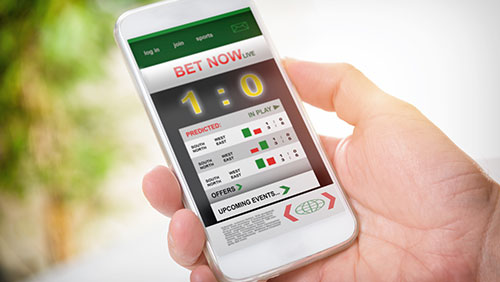 GAN plc, an award-winning developer and supplier of enterprise-level B2B Internet gaming software, services and online gaming content in the United States, today announces that GAN and Greenwood Gaming & Entertainment, Inc. trading as 'Parx Casino' ("Parx Casino") have launched Internet gaming in the State of New Jersey now available online 24/7 since Friday October 4, following a three-day soft launch period.
Parx Casino patrons can also link their Reward Card online to their counterpart Internet gambling account, enabled by GAN's U.S. patented integration framework. This represents the second U.S. State that GAN has launched Parx Casino in, following the launch of Internet sports betting and Internet casino gaming in Pennsylvania on June 24 and July 15, respectively.
Highlights
Parx owns and operates the #1 land-based casino property in Pennsylvania located a short distance from Philadelphia, Pennsylvania's largest City. In the most recent fiscal year ended June 30, 2018 Parx Casino generated $570m from slot machines and table games on-property representing a 18% share of the Pennsylvania's $3.2bn gaming market.
GAN's US-patented technology enables Parx Casino patrons enrolled in the on-property loyalty program, to sign up online and instantly link their reward cards to their online account permitting those guests to trade in their reward points earned from on-property gaming for cash online and/or to earn rewards points from Internet gaming and/or sports betting, to be subsequently redeemed on-property.
Management Commentary
Dermot Smurfit, Chief Executive Officer of GAN commented:
"Launching the largest casino in Pennsylvania online has now logically extended across the border into New Jersey, extending their reach into New Jersey's fast-growing and established Internet gambling market. This represents an incremental revenue opportunity for GAN and is a logical extension of our technology infrastructure to serve Parx Casino patrons who routinely cross the invisible border between these two populous States."
John Dixon, Chief Operating Officer of Greenwood Gaming & Entertainment, Inc commented:
"GAN has now ably demonstrated it abilities to serve our business needs in multiple States which aligns with the cross-border nature of our existing retail gaming customer base. GAN's launch in New Jersey was a case study in on-time delivery and professional excellence and will enable our patrons to gamble online in either Pennsylvania or New Jersey, as they wish."