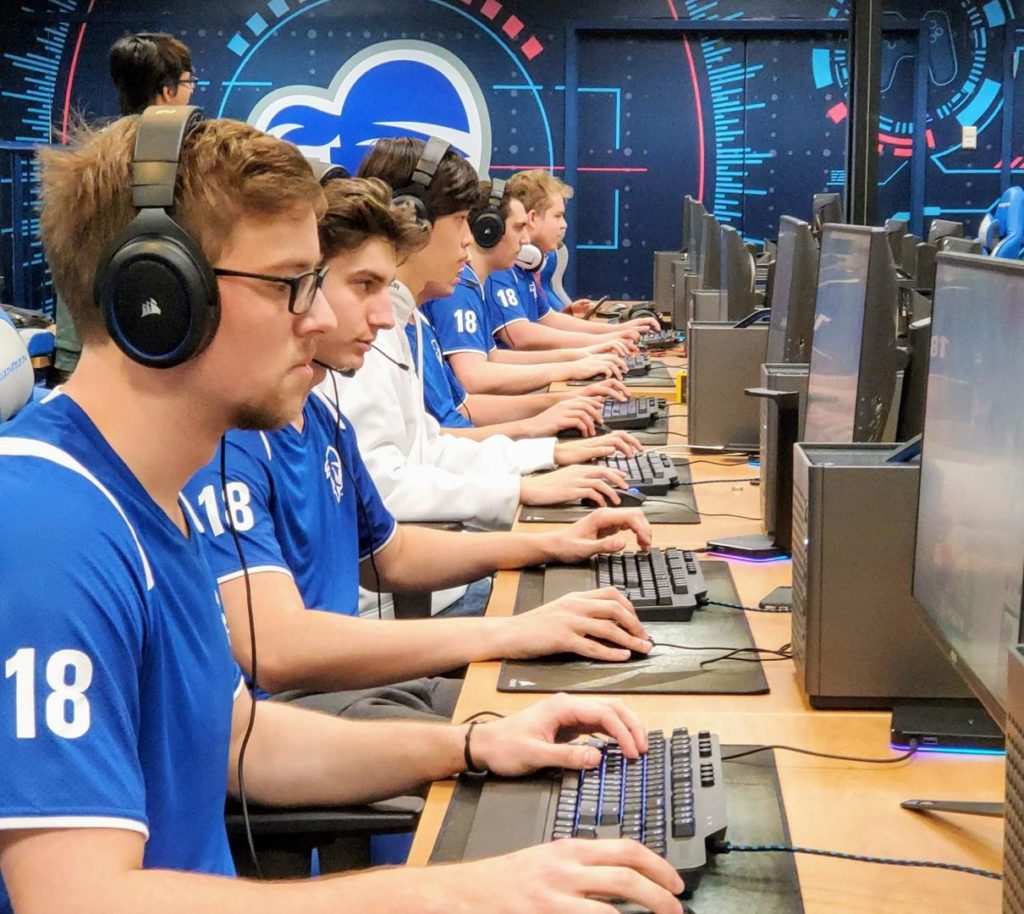 BIG EAST esports teams will play against opponents from the Metro Atlantic Athletic Conference (MAAC) in a Rocket League tournament for bragging rights.
Participating teams for the BIG EAST are Butler, DePaul, Creighton, Marquette, St. John's, Seton Hall and Xavier. It will be Creighton's debut appearance as part of BIG EAST Esports. Participating teams from the MAAC are Fairfield, Marist, Niagara, Quinnipiac and Siena.
Seeding is based on the current standings in the fall EGF Collegiate season which started Oct. 5. Marist and Fairfield from the MAAC take the top two seeds, respectively:
Competition is set to begin on Sunday, Dec. 13. The Electronic Gaming Federation (EGF) will be operating the event. Teams will compete in a best of five format, three vs. three. There are 11 games in the tournament with the first round starting at noon ET. The top four seeds received a bye to the second round. The semifinals begin at 3 p.m. with the final at 4:30 p.m. The matches can be viewed on either Twitch.tv on either the OfficialEGF channel or the EGFrocketleague channel. Links are in the schedule below.
Seeding
1 MAAC Marist
2 MAAC Fairfield
3 BIG EAST Xavier
4 BIG EAST Seton Hall
5 BIG EAST Butler
6 MAAC Quinnipiac
7 BIG EAST DePaul
8 BIG EAST Marquette
9 MAAC Siena
10 BIG EAST St. John's
11 MAAC Niagara
12 BIG EAST Creighton
MAAC BIG EAST Challenge
Sunday, Dec. 13
Round 1
Game 1: No. 8 Marquette vs. No. 9 Siena, Noon (OfficialEGF)
Gm 2: No. 5 Butler vs. No. 12 Creighton, Noon (EGFrocketleague)
Gm 3: No. 7 DePaul vs. No. 10 St. John's, 12:45 p.m. (OfficialEGF)
Gm 4: No. 6 Quinnipiac vs. No. 11 Niagara, 12:45 p.m. (EGFrocketleague)
Round 2
Gm 5: No. 1 Marist vs. No. 8 Marquette/No. 9 Siena, 1:30 p.m. (OfficialEGF)
Gm 6: No. 4 Seton Hall vs. No. 5 Butler/No. 12 Creighton, 1:30 p.m. (EGFrocketleague)
Gm 7: No. 2 Fairfield vs. No. 7 DePaul/No. 10 St. John's, 2:15 p.m. (OfficialEGF)
Gm 8: No. 3 Xavier vs. No. 6 Quinnipiac/No. 11 Niagara, 2:15 p.m. (EGFrocketleague)
Semifinals
Gm 9: Winners of Game 5 vs. Game 6, 3 p.m. (OfficialEGF)
Gm 10: Winners of Game 7 vs. Game 8, 3:45 p.m. (OfficialEGF)
Final
Winners of Game 9 vs. Game 10, 4:30 p.m. (OfficialEGF)