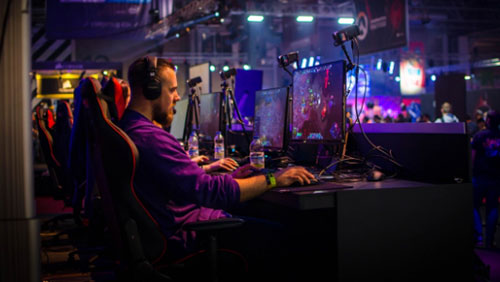 Following the conclusion of the Fortnite World Cup tournament, eSports enthusiasts have now turned their attention to Dota 2's The International 2019. Last year, Epic Games, the owner of Fortnite, made global headlines after announcing that its World Cup tournament would feature a USD 30 Mill prize pool. 16-year old teenager Kyle "Bugha" Giersdorf stunned the world and took home the USD 3 Million grand prize for the World Cup Solos final on Sunday as Epic Games' World Cup tournament boasted the largest payout in eSports history. However, Valve's Dota 2 The International has now surpassed the prize pool. Heading into the ninth annual tournament, which is expected to kick off on August 20th, The International is a highly sought after and reputable tournament because of its massive payout. For 2019, Valve is paying out more than USD 30 Million, topping Fortnite's World Cup prize pool. Organizations are able to hold these colossal tournaments primarily because of crowdfunding from players. For instance, The International's prize pool mainly consists of in-game purchases from players, commonly known as microtransactions. In particular, Valve is able to provide players with an immense payout because of its in-game "Battle Pass" item. The battle pass has different tiers, which players can purchase for different price points. The pass consists of rare in-game items such as cosmetics as well as special exclusive items. Valve noted that it uses a quarter of the sales to create The International's prize pool. In 2018, Valve was able to boast a US 25.5 Million grand prize for its Dota 2 tournament. As of late July, The International 2019's payout is estimated at USD 30.80 Million, however, crowdfunding is continuing and the prize pool is expected to increase. As the eSports industry continues to grow at its current rapid pace, it has caught the attention of various other industries and captivated millions of viewers worldwide. And as the industry continues to accelerate, eSports could become a mainstream media market as well as a viable career for a multitude of young adults. According to data compiled by MarketsAndMarkets, the global Esports Market was valued at USD 926.3 Million in 2018. By 2023, the market is projected to reach USD 2.17 Billion while registering a CAGR of 18.61% from 2018 to 2023. UMG Media Ltd. (TSX-V: ESPT), Apple Inc. (NASDAQ: AAPL), Microsoft Corporation (NASDAQ: MSFT), The Walt Disney Company (NYSE: DIS), HP Inc. (NYSE: HPQ)
While competing in tournaments can potentially net players millions of dollars from winning, it's a highly tedious and difficult road to reach the top. However, some players aren't the top of the leaderboard, but still generate millions in annual revenue due to the mainstream media. Players such as Guy "DrDisRespect" Beahm and Jaryd "summit1g" Lazar are among the top streamers on the popular eSports media platform, Twitch. While the two are generally characterized as casual players, it is important to note that they have competed in professional tournaments. It is estimated that the two have earned millions of dollars through Twitch, YouTube, and various other social media campaigns. While the two may not compete professionally, they provide thousands of viewers each day with live content. Their abilities to draw viewers and engage with them have thusly led to their lavish careers. Moreover, their large audience base has also provided them with sponsorships from various companies such as Turtle Beach, Razer, and Monster Energy. The combination of their Twitch and YouTube subscribers, social media, and sponsorships allows the two to generate potentially over a million dollars in annual revenue. Overall, the eSports industry is a very diverse marketplace and allows different spectrums of gamers to thrive amongst one another. Competitive players generally love the adrenaline and thrill of winning and improving, while casual players enjoy more of a stress-free and relaxed gameplay. Nonetheless, competitive and casual players are able to coexist within the same marketplace because of their varying audience appeals. "Ever since their inception, video games have captured the imagination of millions. As gamers, we have always been captivated by the vast open worlds, immersive stories, and a video game's ability to help us escape from our reality," said Jayson van Kerckhoven, owner of TrinocGames. "But, for others, something more is needed. For some gamers, it's about the competition. For these players, the story and lore offer little value. Instead, it's the skill ceiling of the game and the drive to be the best that keeps them coming back. It's this desire that led to the creation of the formal competitive landscape that we now know today as esports."
UMG Media Ltd. (TSX-V: ESPT) announced earlier this week that, "Legends were made and champions were crowned this weekend in New York City at the Fortnite World Cup. With over $30,000,000USD awarded to players in the Solos, Duos, Creative and Pro/AM World Championships, countless lives were changed from a few flights on Fortnite's Battle Bus.
Out of the four world championship events, all four were won by players of UMG's Friday Fortnite. Bugha, a 16-year old reigning from Pennsylvania just won the most recent Friday Fortnite on July 19, 2019 and went on to win $3,000,000USD and claim the title of Fortnite World Champion. Aquaa took home $1,500,000USD in the duos championship. Friday Fortnite regulars, Cizzorz and Airwaks won the Creative World Championship and Pro/AM at the World Cup respectively. Countless other Friday Fortnite competitors finished top ten in the world taking home a combined $9,287,500.
UMG's CEO, Dave Antony had this to say regarding UMG series players performance at the World Cup:
'I want to congratulate everyone who participated in the Fortnite World Cup on their achievements and give a special shoutout to the four newly crowned world champions who participate in UMG's broadcast events, along with all other UMG players at the event. Everyone at UMG loves the game, the competitions and most importantly the players and community. We look forward to kicking off more Fortnite initiatives through the remainder of 2019 to give more players a platform to kickoff their competitive gaming careers.'
UMG has increased their Fortnite offerings in the recent months to meet the demand set forth by the competitive gaming community for their competitions. Since 2019 started, UMG has had over 110,000 Fortnite tournament signups. Between the gaming platform and their initiatives on the influencer side, UMG is in a unique situation to capture a large percent of the Fortnite market.
About UMG: UMG is a premier esports company in North America. UMG has operations involved in live tournaments, online esports contests, casino esports ‎operations, creation and distribution of original content and esports tournament operations through ‎its proprietary tournament management app. Readers can learn more about UMG and its esports ‎offerings at www.umggaming.com‎."