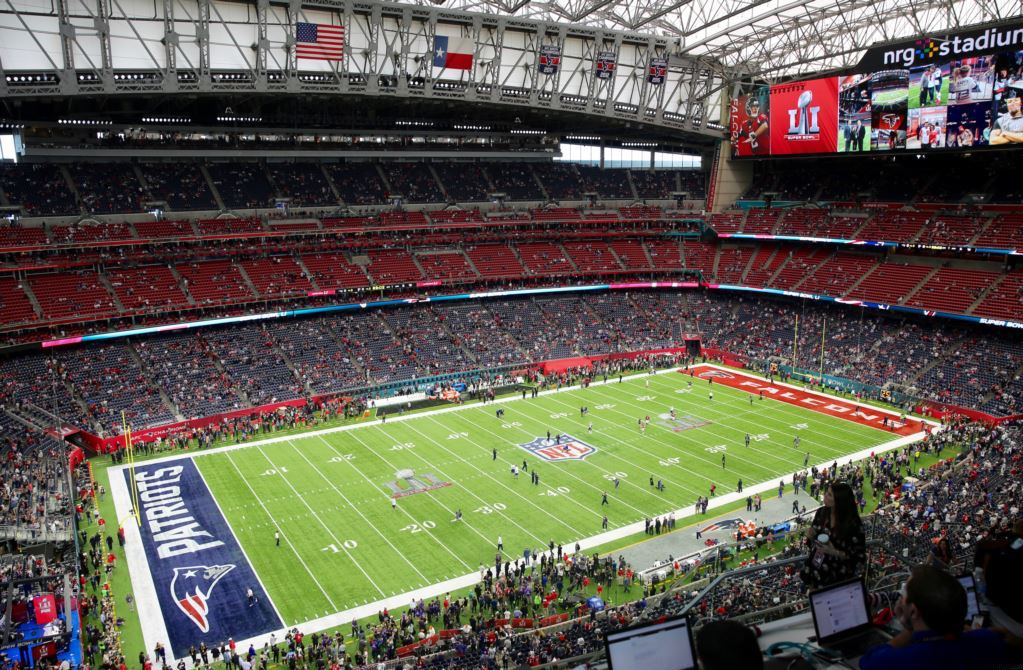 Sports is all about excitement—sportsbooks count on it. As legal sportsbooks across the U.S. grew over the decade, automated video highlights production platform Thuuz culled data from more than a quarter million events to determine the most exciting games of the last 10 years.
"We all have our memorable moments, but what we have been able to do, and do every day, is measure the overall excitement in a wide range of sports events to produce this very special list," said Warren Packard, Thuuz CEO. "This amazing cross section from around the world shows the global nature of sports fandom and provides us with a unique snapshot on what really made hearts pound the last ten years."
Using their custom designed algorithms to measure real-time event excitement, Thuuz provides a unique look into what games have gotten fans the most excited and engaged through the close of 2019.
The game excitement ratings are measured on a 0 to 100 scale and take into consideration game pace, team parity, play novelty, momentum shifts, social buzz, and historical context. The algorithms behind the excitement ratings are statistically calibrated to insure the appropriate distribution of ratings across the duration of a season or course of a tournament.
Using the Thuuz excitement measurement platform, the top ten most exciting games of the decade were:
New England Patriots 34, Atlanta Falcons 28 (NFL): 2/5/2017. The Patriots rally to claim their Super Bowl title in one of the greatest comebacks in NFL history. https://www.youtube.com/watch?v=016LXFHpFCk
Clemson 35, Alabama 31 (NCAAF): 1/9/2017. Dabo Sweeny's Tigers win the National Championship with one second remaining. https://www.youtube.com/watch?v=J5c_a03t-Ls
St. Louis Cardinals 10 Texas Rangers 9 (MLB): 10/27/2011 David Freese late game heroics created an instant heart stopping classic and helped lead the Cardinals to the World Series title. https://www.youtube.com/watch?v=_4cd3XzzqMw
FC Barcelona 6 PSG 1 (UCL): 3/8/2017 Barca was down 4-0 after 1st leg and had to rally with a massive comeback, the greatest comeback in Champions League 2 leg history. https://www.youtube.com/watch?v=6CgHT6_leeI
Chicago Cubs 8, Cleveland Indians 7 (MLB): 11/2/2016: The "Curse of the Billygoat" finally ends in Wrigleyville. https://www.youtube.com/watch?v=fdtu2pAn-HM
Novak Djokovic vs Rafael Nadal 5-7, 6-4, 6-2, 6-7 (5), 7-5 (ATP): 1/29/2012: Probably the greatest tennis match ever in 5+ hour epic took place Down Under in the Australian Open final Aussie Open Final. https://www.youtube.com/watch?v=-kaaXz4IgrA
Miami Heat 103 San Antonio Spurs 100 (NBA): 6/17/2013: Ray Allen's game winner is one for the history books. https://www.youtube.com/watch?v=FZoJI05kBBw
New Zealand 241/8 & 15/1, England 241 & 15/0 (Cricket): 7/14/2019: A Super Over ends an epic series. https://www.youtube.com/watch?v=dtCS0WGZH4k
Los Angeles Kings 5, Chicago Blackhawks 4 (NHL): 6/1/2014 A Game 7 OT in what was the best hockey series of the decade. https://www.youtube.com/watch?v=zN8LyDkMLmE
Villanova Wildcats 77, North Carolina Tar Heels 74 (NCAAMB): 4/4/2016: Villanova goes end to end with Kris Jenkins buzzer beater giving the Wildcats the national title. https://www.youtube.com/watch?v=JFKZ84aV-qw