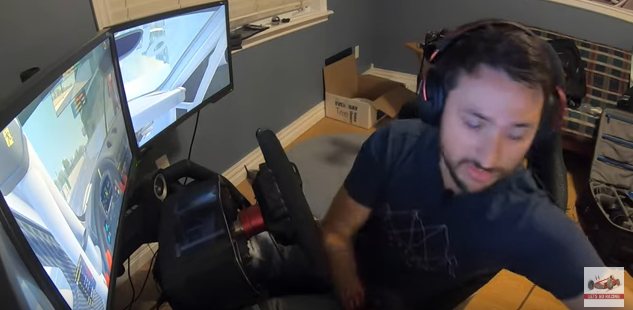 Millennial Esports will expand its global esports and motorsport content creation and distribution platform by taking a controlling stake in leading automotive YouTube channel, LetsGoRacing.
LetsGoRacing is a YouTube channel that focuses on motorsport and esports racing content, from the creators of The Apprentice. The channel has achieved more than 40 million views from fans across the globe who have watched an incredible 270 million minutes of content since 2013. That equates to 513 years of viewing of Racing, motorsport, gaming, features and esports competitions.
Millennial Esports has entered into a binding letter of intent ("LOI") to acquire a 51 percent stake in the London-based channel. The purchase is the latest in a number of moves by Millennial Esports to diversify its business and build an audience base for its growing content output.
LetsGoRacing is famous for its live streaming of motorsport events and coverage of the exploding category of esports racing. With industry-leading engagement and fan interaction, LetsGoRacing was an obvious choice for Millennial Esports. The two partners recently attracted more than 1.6 million views for a single highlights film from the World's Fastest Gamer esports competition.
"Adding LetsGoRacing to our pending purchase of DriverDatabase.com has the same intention – expand an engaged and passionate fan base by providing new products and content that blur the lines between esports and motorsports," Millennial Esports President and CEO, Darren Cox said.
"The YouTube channel provides brands with a platform to engage with a key demographic. LetsGoRacing already has a passionate and engaged follower base, and we'll be looking to expand that.
"It also provides us with a great storytelling platform for other exciting programs we have commenced including Worlds' Fastest Gamer and our recently-announced Miami esports racing arena."
LetsGoRacing co-founder Andrew Hill is eagerly awaiting the opportunity to work with Millennial Esports on exciting new content opportunities. "We've seen a massive amount of interest from our subscriber base in esports content – particularly from the motorsports genre," Hill said. "By joining forces with Millennial Esports, we'll be able to take that to a new level with more content, more live streams, and more great storytelling. We'll continue to show great live motorsport like the Japanese Super Formula championship and the Nurburgring VLN series, but we're very excited about the opportunities to do the same for esports racing as well."
LetsGoRacing will be the YouTube home for content from the World's Fastest Gamer Finals, which commences next week in the USA. Ten racers from different gaming platforms will compete over a 12-day intense #CaliforniaDreamin tour for the chance to earn a real-world race drive valued at more than US$1 million.