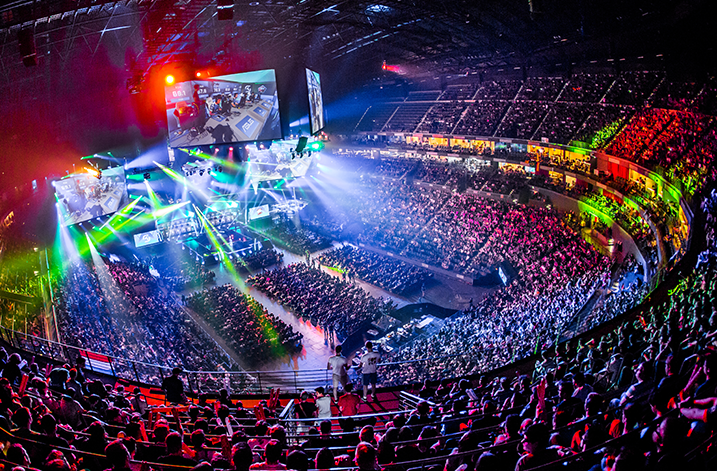 The Electronic Gaming Federation, the national governing body for formalized collegiate D-I esports and high school level leagues, today announced the election of its first Board of Governors for EGFC, EGF's Division 1 esports governing body.
"We have had tremendous success growing our position in the space in the past year, and being able to bring on this group of educators who are the center of gaming growth on college campuses is essential as we expand our reach in 2021," EGF Founder Tyler Schrodt said. "The election of this Board is a tremendous milestone for the League and Division 1 esports and we're so excited to work with such a remarkable group of people from our member schools to continue the development and advancement of collegiate esports".
"I'm excited to join the Board of Governors and look forward to helping EGF continue its growth in the collegiate esports space," said Steve Kramarck, of the University of Delaware. "There are so many great elements already in place and I believe that the next few years will further establish EGF as a national leader in the industry."
"Thank you to the EGF for the selection, and I look forward to serve on the first EGF Board of Governors and am energized to grow the Esports program here at Marist as well as across the collegiate landscape," added Julie Byron, Marist College. I look forward to working with both students and school administrators in the coming months to create a new and innovative gaming community."
The Board of Governors will work directly with EGF on League policy and governance and furthering the initiatives important to the League like student development, diversity and inclusion, and a slate of other topics and projects. This group of seven is the first cohort of the board that will eventually include 21 representatives from member schools as the League continues to grow.
The following individuals were elected by their peers to serve on the Board for a three year term:
Courtney James, DePaul University
Michele King, William & Mary
Steve Kramarck, University of Delaware
David Tomczyk, Quinnipiac University
Nyle Sky Kauweloa, University of Hawaii
Julie Byron, Marist College
Bill Newton, Niagara University
Now in partnership with the new Board, EGF is will start the second half of EGFC Season 2 on February 1st with conference and national championships starting in March, 2021 across a wide range of games.