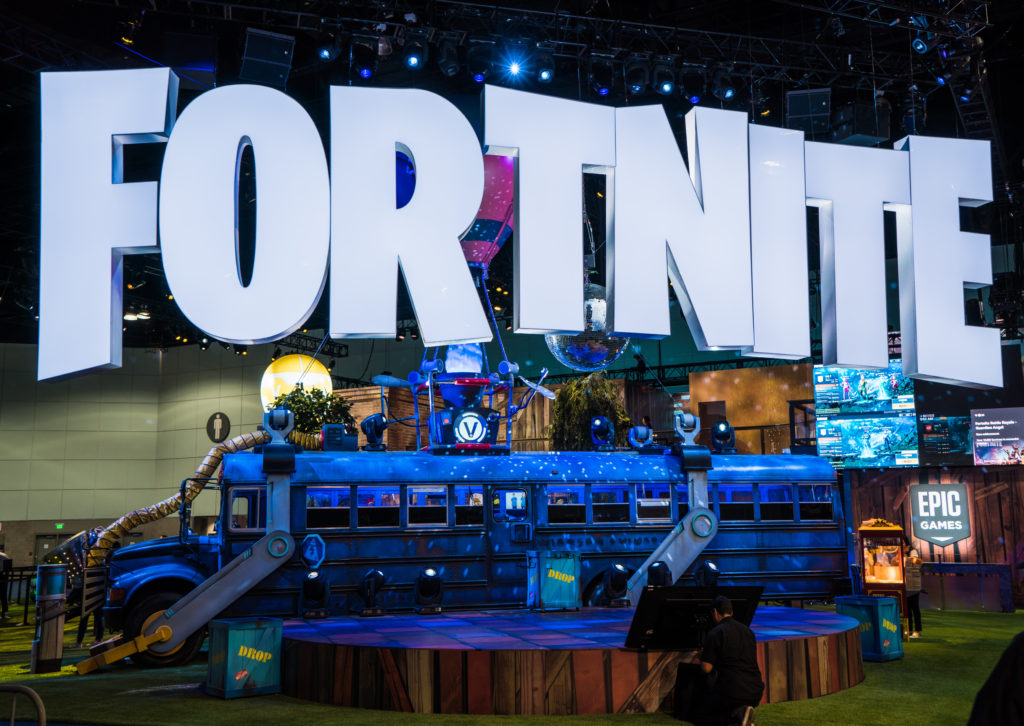 The rise of eSports is largely due to the vast extent of media platforms such as Twitch or YouTube. Previously, Twitch dominated the eSports media industry as many top players across various games live streamed on the platform. However, as the industry continues to ramp up, others want to get involved in the marketplace. Notably, Microsoft has its own platform called Mixer and while it is relatively small compared to Twitch or YouTube, the platform is growing.
Recently, top eSports influencer, Tyler "Ninja" Blevins signed a deal with Mixer to exclusively stream on its platform, leaving Twitch behind. Ninja was one of the top streamers on Twitch, boasting over 14.7 million followers. Ninja attributes to his success to Twitch and Fortnite, which has led him to accumulate over a total of 270 million viewing hours since January 2018. To put it into perspective, Riot Games, owner of League of Legends, accumulated 165 million hours, while individual streamers such as Michael "Shroud" Grzesiek and Turner "Tfue" Tenney have reported 144 million and 105 million hours, respectively. Ninja, who is also an individual streamer, has more than 100 hours of viewership compared to Riot Games, which is multi-international gaming franchise corporation. While Twitch does dominate the eSports media scene, other platforms have also become increasingly popular such as Facebook Live, Smashcast, and Bigo. Aside from free online platforms, large corporations such as Disney and Comcast have also dove into the industry. And with the evolving eSports scene, competition among media companies could potentially grow even larger as they try to secure the media rights to livestreams and tournaments. According to data compiled by Infoholic Research, the global eSports market is expected to triple by 2025, reaching a value of USD 3 Billion. Additionally, the market is expected to exhibit a CAGR of 20% during the forecast period from 2019 to 2025. UMG Media Ltd. (TSX-V: ESPT), Intel Corporation (NASDAQ: INTC), Take-Two Interactive Software, Inc. (NASDAQ: TTWO), Western Digital Corporation (NASDAQ: WDC), Marvell Technology Group Ltd. (NASDAQ: MRVL).
At its inception, eSport just involved a group of friends creating a team and competing against others. Since the birth of games, there has always been a competitive aspect to the industry, whether in the original Pac-Mac or the latest edition of Call of Duty. A multitude of players has been attracted to the idea of winning and climbing the leaderboard, which is why the eSports industry grew at such a remarkable pace. Now, games such as Fortnite and League of Legends have pushed eSports into mainstream media, allowing organizers to create multi-million dollar tournaments. The attractive grand prize pools have prompted teams from around the world to strive to become the best of the best, which is why some teams have become more business oriented rather than just a group of friends. In particular, games with a large fan and player base generally offer the highest prize tournaments. And with the large sum of monetary prizes in combination with popular professional players, a large audience is expected to be drawn in.
The larger the audience and the longer the viewing hours, the higher a company can monetize the broadcast. Similar to sports, many broadcasting and media companies are aggressively pushing to obtain the media rights for specific sports teams or tournaments. For instance, one of the largest sports networks, YES Network, broadcasts games for the New York Yankees and Brooklyn Nets and is a template others want to emulate. The network owns exclusive media rights to the teams, meaning that if other companies want to broadcast a Yankees or Nets game, they would need to negotiate a deal or pay the network.
Steve Arhancet, Co-Chief Executive Officer and Owner of Team Liquid said in an interview last year with CNBC's "Fast Money," that media streaming providers are pursuing to own the exclusive rights to broadcast League of Legends. League of Legends is a prime target for many companies because of its large audience. In 2018, League of Legends World Finals had nearly 100 million viewers. The impressive number only means more monetization for media companies. "Media rights have to do with the exclusive right to broadcast the League, and there's plenty of interest in the space," he said. "You've got Twitch, YouTube, Twitter, Facebook, kind of all vying for these rights."
UMG Media Ltd. (TSX-V: ESPT) announced earlier last week that, "Legends were made and champions were crowned this weekend in New York City at the Fortnite World Cup. With over $30,000,000USD awarded to players in the Solos, Duos, Creative and Pro/AM World Championships, countless lives were changed from a few flights on Fortnite's Battle Bus.
Out of the four world championship events, all four were won by players of UMG's Friday Fortnite. Bugha, a 16-year old reigning from Pennsylvania just won the most recent Friday Fortnite on July 19, 2019 and went on to win $3,000,000USD and claim the title of Fortnite World Champion. Aquaa took home $1,500,000USD in the duos championship. Friday Fortnite regulars, Cizzorz and Airwaks won the Creative World Championship and Pro/AM at the World Cup respectively. Countless other Friday Fortnite competitors finished top ten in the world taking home a combined $9,287,500.
UMG's CEO, Dave Antony had this to say regarding UMG series players performance at the World Cup:
'I want to congratulate everyone who participated in the Fortnite World Cup on their achievements and give a special shoutout to the four newly crowned world champions who participate in UMG's broadcast events, along with all other UMG players at the event. Everyone at UMG loves the game, the competitions and most importantly the players and community. We look forward to kicking off more Fortnite initiatives through the remainder of 2019 to give more players a platform to kickoff their competitive gaming careers.'
UMG has increased their Fortnite offerings in the recent months to meet the demand set forth by the competitive gaming community for their competitions. Since 2019 started, UMG has had over 110,000 Fortnite tournament signups. Between the gaming platform and their initiatives on the influencer side, UMG is in a unique situation to capture a large percent of the Fortnite market.