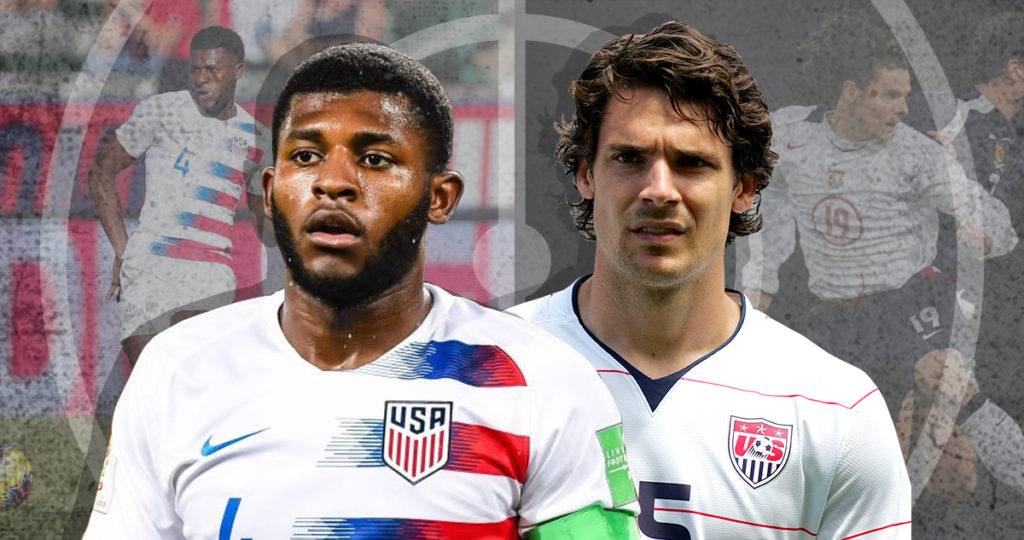 For Soccer Ventures (FSV), the recently launched investment team focused on the growth and long-term development of American soccer, today announced the launch of a podcast network dedicated to aggregating the best and most diverse voices in the sport of soccer in America, and a "Preferred Partnership" with Girls Soccer Network – that will see the two companies collaborate on content, production and commercial opportunities.
The first original shows to launch on the FSV network will include "Orange Slices," hosted by former U.S. Men's National Team star Heath Pearce and rising American star Mark McKenzie of the Philadelphia Union, as well as the reintroduction of "The Best Soccer Show," with Sirius XM's Jason Davis and Jared DuBois.
"There are many diverse voices in American soccer who deserve a new platform to discuss their experiences throughout the vast soccer community. Podcasting has emerged as a megaphone for storytelling, and we've recognized that there is no better way to invest in elevating the American soccer story than to give its future leaders the mic," stated Philadelphia Union Investor and FSV Principal Richie Graham.
"The next decade of soccer in the U.S. will be transformative. Both fans and players alike will be protagonists in leading the growth of the sport throughout this period, and we believe Orange Slices and The Best Soccer Show provide each their space," said Pearce, Chief Creative Officer at For Soccer Ventures. "Our network will add new, like-minded partners, such as Girls Soccer Network and additional shows launched in the coming months, as we look to celebrate the extraordinary efforts of those who've gotten us here, while shining a light on our path forward as a soccer nation."
The breakdown of the launch shows include:
ORANGE SLICES: Connecting the past, present, and future generations of U.S. internationals around our collective soccer story. The show will be hosted by former US international and Major League Soccer All-Star Heath Pearce and emerging U.S. international Mark McKenzie of Philadelphia Union, this cross-generational variety show will celebrate the past, present, and future of American soccer. Part nostalgia and history, part support for the future of the game, each episode will feature guests from different generations of American soccer sharing stories, insights, and commentary on their soccer experiences. Through rotating segments, the show will take us on a journey through our uniquely American soccer culture, from the muddy fields and halftime orange slices of youth soccer to the biggest games won and lost on the world's stage.
BEST SOCCER SHOW: Hosted by Sirius XM's Jason Davis and American soccer devotee Jared DuBois, "Best Soccer Show" is an original blend of entertaining storytelling, quick quips, and sharp commentary that captures the spirit of American soccer fandom. Beloved for its balance of thoughtful insight and humorous candor, each episode explores American soccer's biggest stories while celebrating our uniquely American brand of the game. From the ups and downs of our national teams to the state of MLS, UEFA and NWSL, the hosts drive dynamic conversations through rotating segments, call-ins from real fans, and interviews with some of the biggest names in the game. Down to Earth and with a big heart, it's simply America's Best Soccer Show.
You can download the shows on all podcast platforms, including Spotify and iTunes.
GIRLS SOCCER NETWORK: Girls Soccer Network (GSN) is a vibrant community for girls and women who love the game of soccer beyond the sidelines of the pitch. Through their digital platform (girlssoccernetwork.com) and social media, the GSN team focuses on creating engaging, empowering and inspirational content that feeds the soccer soul and brings together a culture of "Socceristas" that is positive and unapologetically themselves.
"We're thrilled to partner with For Soccer Ventures. The leadership team recognizes the enormous opportunity to help support all the thriving women's soccer communities across the country and to grow the game for future generations." Said Jen Gruskoff, Founder and Editor-in-Chief @ GSN, "We've only scratched the surface from a content and commercial development perspective, and this partnership will help us supercharge our efforts to connect with brands and develop game-changing content platforms"