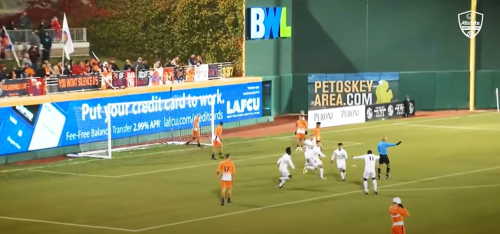 For Soccer Ventures (FSV), an organization focused on the growth and long-term development of American soccer, today announced it has completed the acquisition of Alianza de Futbol and JUGOtv, groundbreaking Hispanic soccer companies engaging with and offering opportunities for the underserved Hispanic soccer community in the U.S.
For nearly two decades, Alianza de Futbol implements identification programs, coaching clinics, and tournaments in Hispanic communities throughout the U.S. that have historically existed outside of the traditional structure of American soccer. These programs have offered the opportunity for participation to male and female players, and led to the identification of dozens of future professional players such as Mexico's National Team player Jonathan González. JUGOtv has operated as the content studio and social media arm of Alianza de Futbol, featuring one of the premier American Hispanic social channels.
"As we set about our mission to transform soccer in America, we began identifying the entities and the stakeholders who'd been doing it successfully for years. Alianza de Futbol and JUGOtv are the benchmarks for creating a more inclusive American soccer community," FSV founder and Philadelphia Union investor Richie Graham said. "As part of FSV, we hope to bring these organizations closer to the fold with our partners, offering even greater opportunities for Hispanic soccer players in the U.S. and establishing a richer and more robust soccer community for everyone."
Founded in 2004 by Richard Copeland and Brad Rothenberg, the son of former US Soccer Federation President and 1994 FIFA World Cup organizer Alan Rothenberg, Alianza de Futbol has been a one-of-a-kind opportunity for male and female soccer players outside of the traditional club system in the U.S. Since the program's launch, players have come from 46 states and more than one thousand U.S. cities, connecting over 3.2 million hispanic families to the Alianza de Futbol community. Additionally, over seventy seven alumni have gone on to play professionally and twenty three have received youth national team invitations.
Working with commercial partners, Alianza de Futbol hosts weekend long activations in Hispanic communities throughout the country that feature tournaments for youth and adults and identification programs for players hoping to take the next step in their career, all at little to no cost. Guest appearances from legends of the game such as Carlos 'Pibe" Valderrama and Jorge Campos, brand activations, and more round out an experience that often draws more than a quarter of a million attendees per year.
As part of the FSV portfolio, Alianza de Futbol and JUGOtv will leverage relationships with organizations such as Major League Soccer and US Soccer Federation to expand opportunities for its participants.
"We're beyond excited to join the FSV team," said Joaquin Escoto, Managing Director of Alianza de Futbol. "The future of soccer in America is so bright, and we're thrilled to be joining FSV on their mission to ensure all communities are part of that future. FSV are the perfect partners to help amplify our impact in bringing the Hispanic community closer to the most important organizations in American soccer."
Additionally, FSV's unrivaled creative, American soccer storytelling and strategic capabilities will provide Alianza de Futbol a greater platform to evangelize their transformative work in grassroots soccer, while also connecting them to new brands and advertising agencies.
New initiatives that expand upon Alianza de Futbol, both on-and-off the field, will be announced by FSV in the forthcoming months.